Here at Kentwood Community Church, we call giving to the cause of world evangelism "Faith Promise Giving," because it is a powerful and accurate description of what we, as disciples of Jesus Christ, are called to do.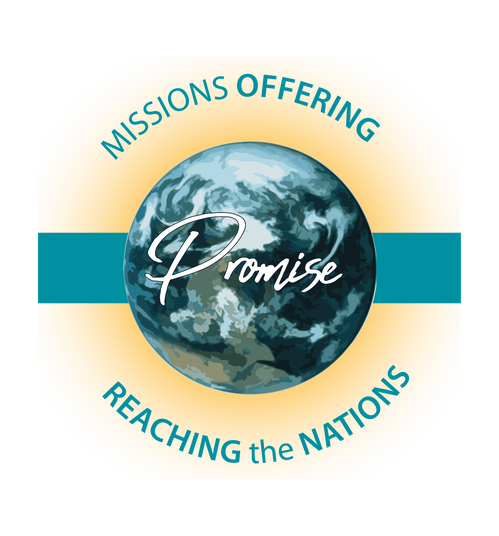 Partner with God and his missionaries to know Christ and make him known all over the world!
What is Faith Promise Giving? Let's look at these words and unpack what we mean!


GIVING | Faith Promise Giving is just that, GIVING financially to world missions. We give generously, joyfully, and sacrificially because Christ first gave himself for us. "For you know the grace of our Lord Jesus Christ, that though he was rich, yet for your sake he became poor, so that you through his poverty might become rich." -2 Corinthians 8:9. His grace enables us to give our hearts back to him as obedient disciples. Jesus said that where your treasure is, there your heart will be also. Our giving follows our hearts. Give your heart to Jesus and his global mission, and your treasure, time, and talent will follow. -Matthew 6:21; 2 Corinthians 8:3-5

PROMISE | Faith Promise Giving is simply a PROMISE to give a certain amount of money over and above our tithe, as the Lord provides. Tithes and offerings are urgently needed in the work of the church, but these are not sufficient to get the gospel to the world in this generation. Tithes depend on a stated known income. But Faith Promise Giving goes beyond that when we ask God, "How much can I trust you to give through me?" This offers God a channel through which he can pour limitless amounts into his work through us. It is a voluntary commitment we personally make to God, to give a certain amount on a consistent basis over the coming year to help take the message of Jesus into all the world.-Ecclesiastes 5:4; Psalm 50:14-15; 2 Corinthians 8:10-12

FAITH | Faith Promise Giving – like everything in the Christian life – requires FAITH in order to be pleasing to God. The Bible says that without faith it is impossible to please God. Obedient faith is what puts a smile on God's face and makes our giving acceptable in his sight. Such faith is a gift God graciously gives us. Faith takes God at his word and gives accordingly. Such faith enables us to keep our promises even when it seems humanly or economically impossible. Such faith is demonstrated by consistent giving even in hard times. Such faith trusts God to do his part in providing and commits to doing our part in giving eagerly, generously, and faithfully.
-Hebrews 11:6; 2 Corinthians 8:7

Faith Promise Giving is simply a way to glorify God by giving to world missions over and above our tithe through the church. By doing so, we partner with God and his missionaries to know Christ and make him known all over the world.